DiVersions v2
seven online installations
How could digital collections of cultural institutions welcome different and even opposing views? In the seven on-line installations brought together here, artists rethink the possibilities of on-line cultural heritage through decolonial and intersectional perspectives. What if we would arrange otherwise, invent material ways to move with data and listen to metadata's uncertainties?
DiVersions v1
A first version of the physical installations was shown in De Pianofabriek in October 2019. On the basis of reflections and discussions among the artists and with visitors, this second version of DiVersions has been completely reworked.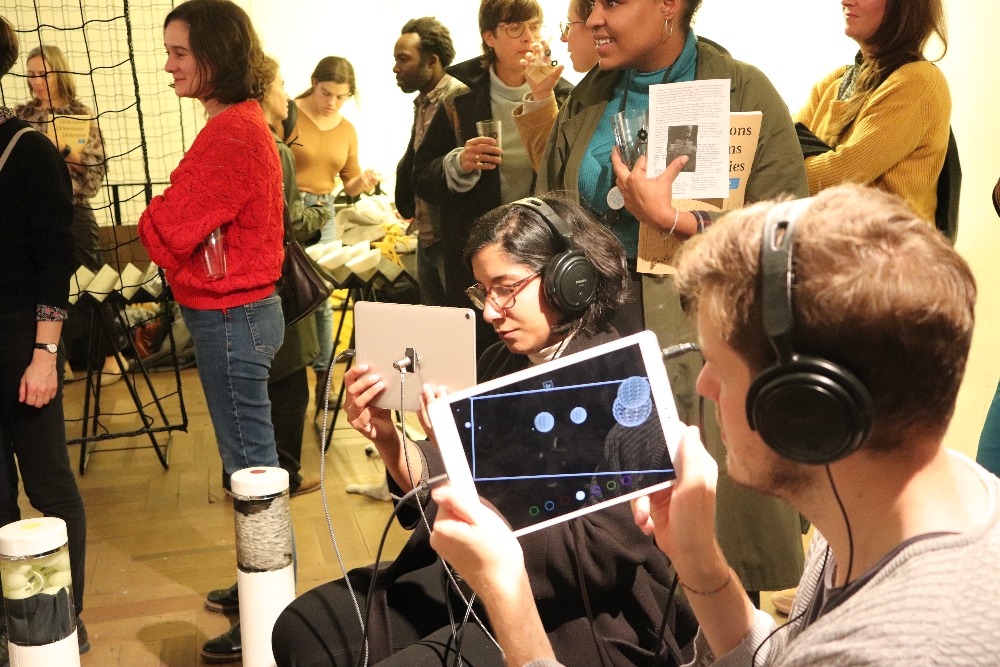 DiVersions v1 in De Pianofabriek, Brussels
Guided tours
Several guided tours with artists and organisers are planned in the coming months. Please check the Constant website for latest dates or if you want to visit as a group on other dates, contact: donatella@constantvzw.org
Publication v1.1
A pdf and wiki publication with articles, reflections and artist contributions was edited in the fall of 2019. A second version of the publication will be launched in iMAL (Brussels) and De Krook (Gent) in December 2020.
Colophon
With: Collection of uncertainties (Marie Lécrivain, Colm o'Neill), Sketchy recognition (Michael Murtaugh, Nicolas Malevé), When organic trees meet the data tree (Anaïs Berck), Material Journeys Through Other Realities (Phil Langley, Mia Melvær), The weight of things (Cristina Cochior), A new fire ceremony (Zoumana Meïté, Martino Morandi), Diff3r3ntVversionsArePOSSIBLE?!. (Z.)
Scenography: Mia Melvær and Cristina Cochior
Design and development publication: OSP (Sarah Magnan, Gijs de Heij)
DiVersions is initiated by Constant and developed in partnership with: UGent - Department of Educational Studies, Werkplaats immaterieel erfgoed, meemoo - Vlaams Instituut voor het Archief - Expertisecentrum Digitaal Erfgoed, RoSa - Kenniscentrum voor gender en feminisme.